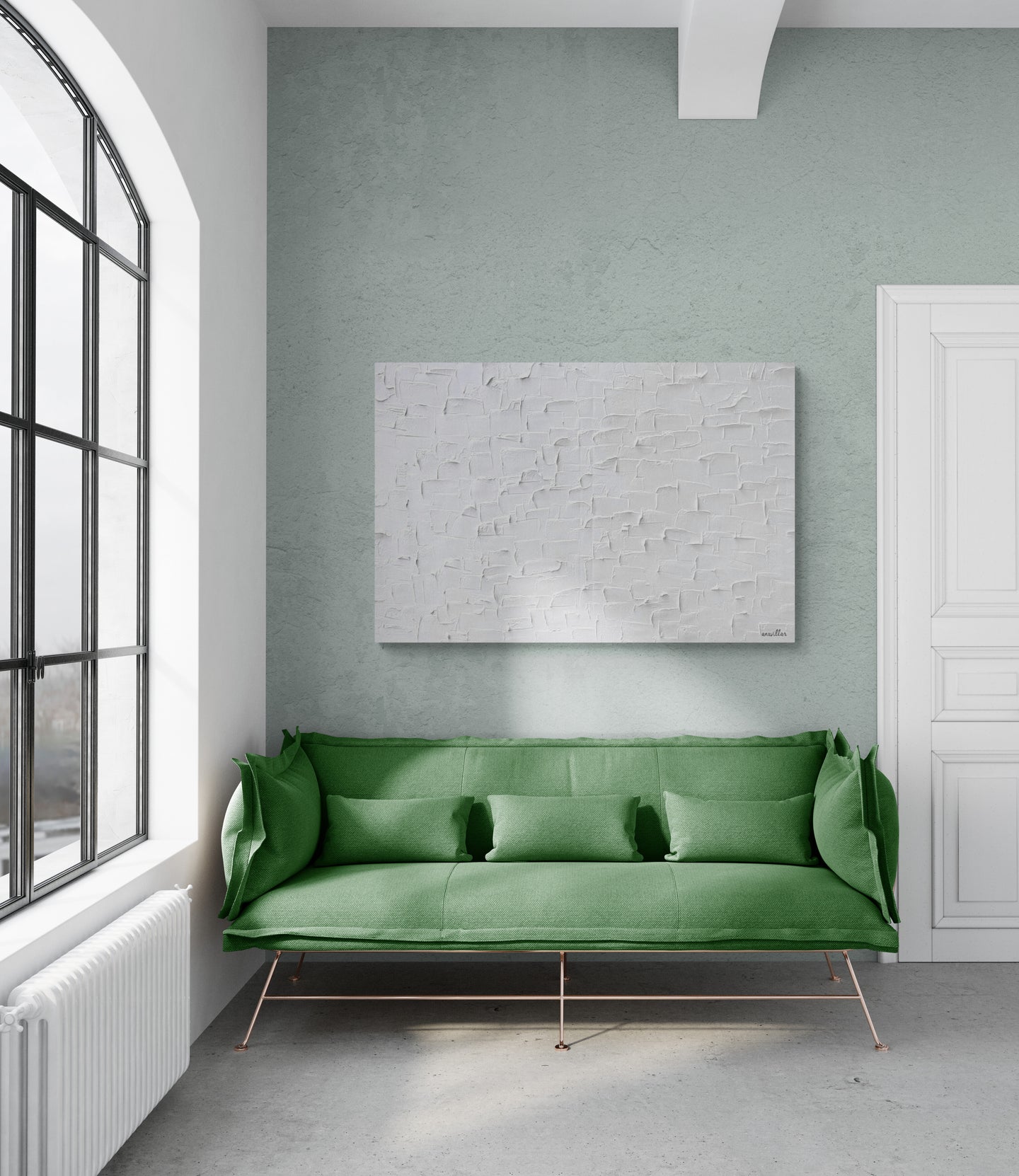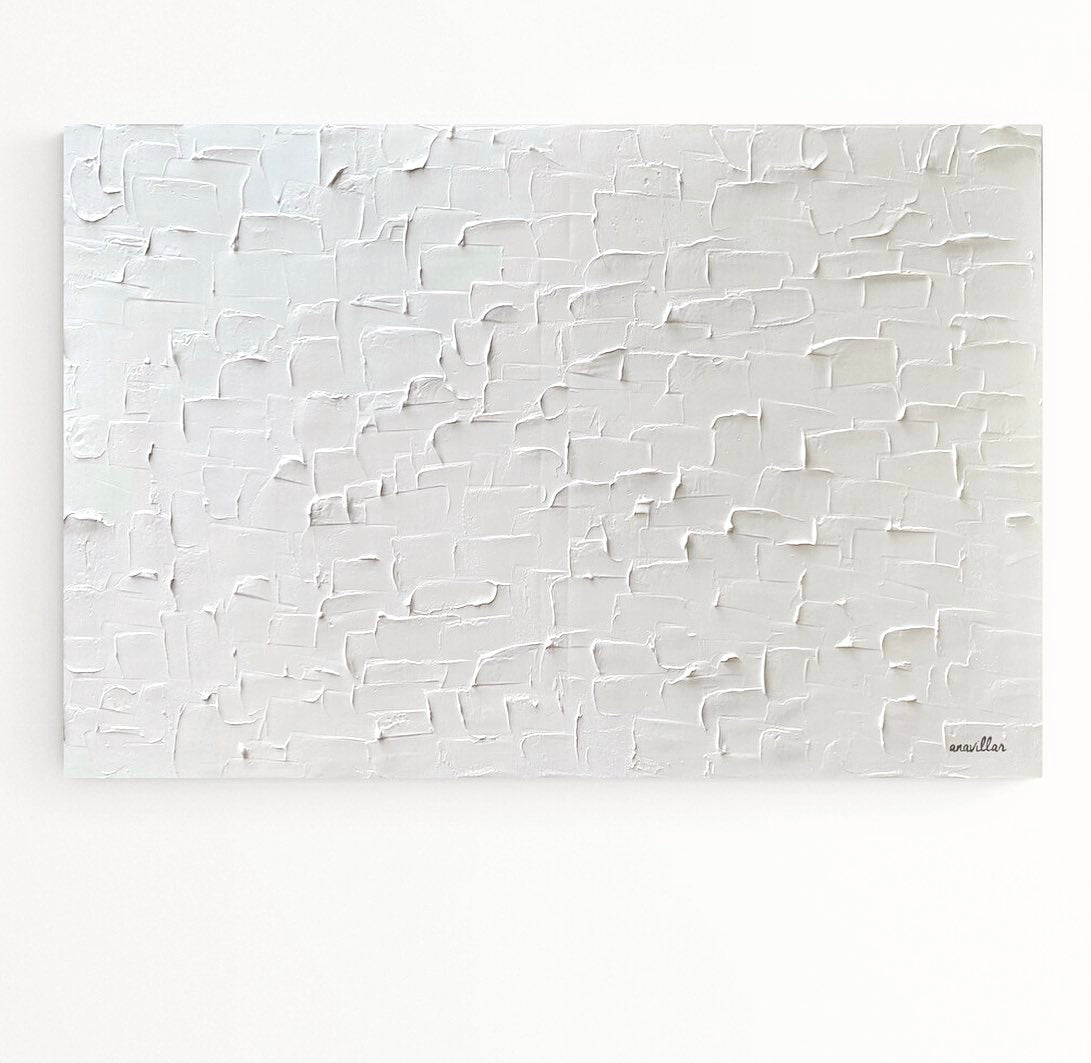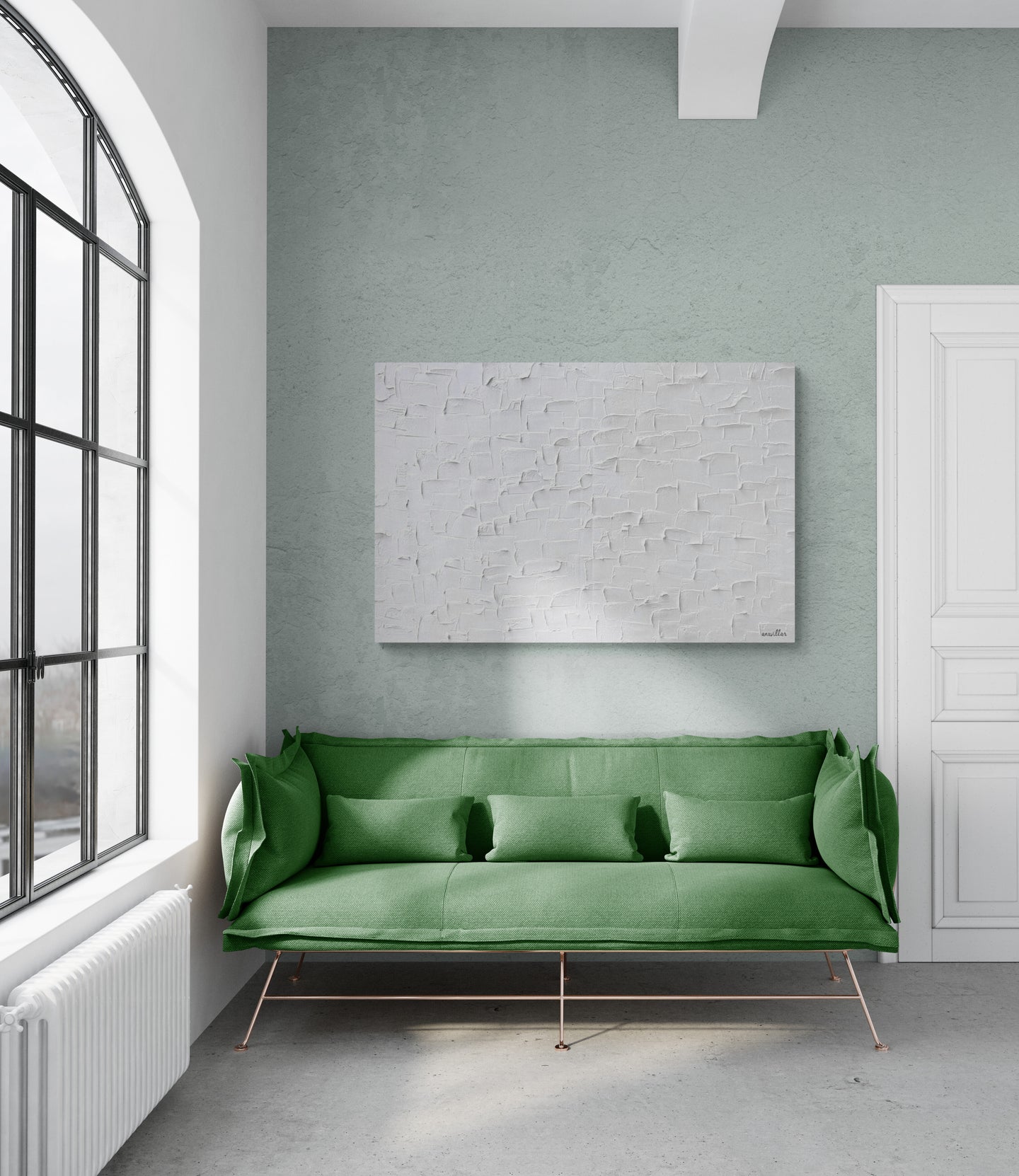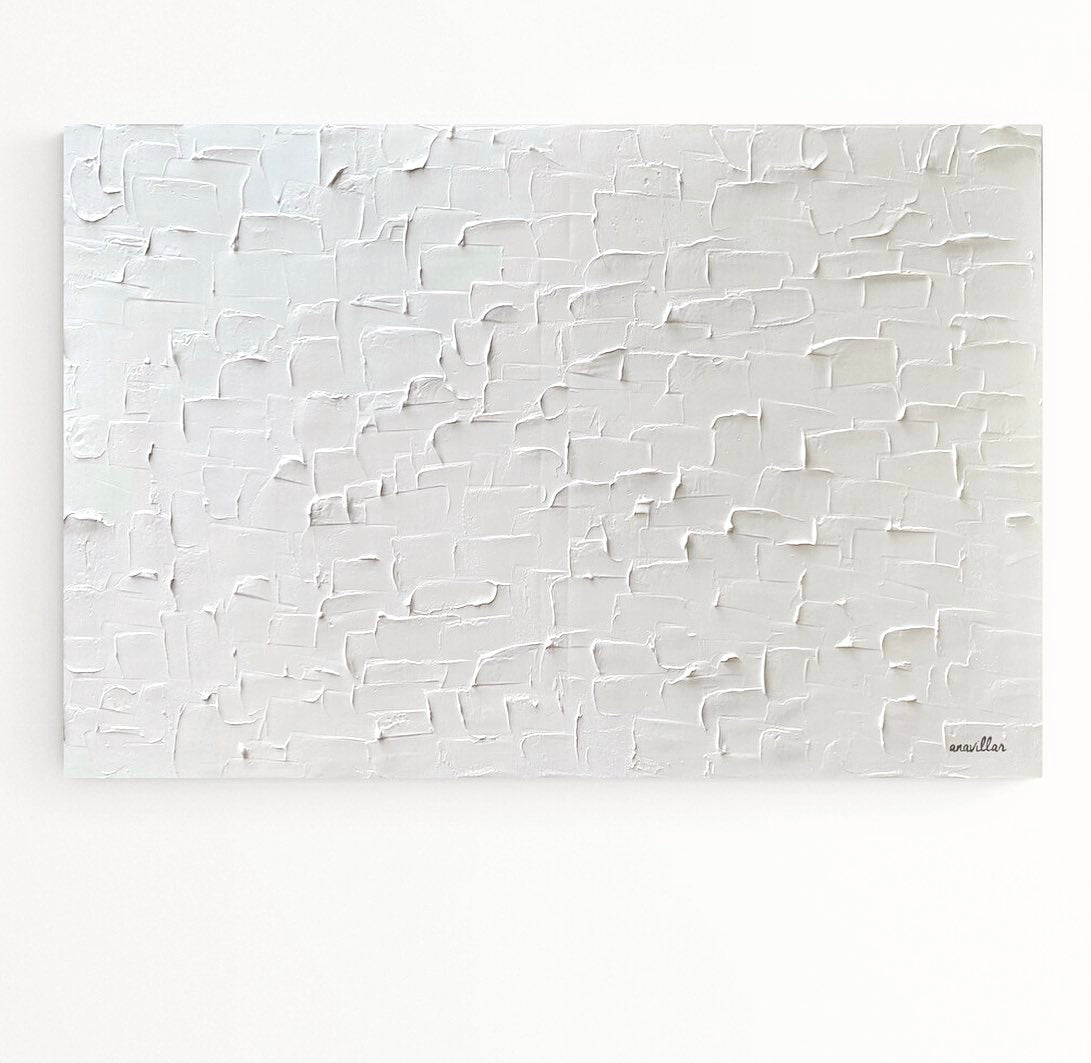 Quietud
Acrílico y pasta de yeso sobre lienzo
120 x 80 x 4 cm
Regular price

€289,26 EUR

Regular price

Sale price

€289,26 EUR

Unit price

per
CONDICIONES DE COMPRA Y ENVIO

/pages/condiciones-de-compra-y-envio

PREPARATION OF YOUR ORDER




The purchased artwork will be made ready and packaged with utmost care. Once your order is received, your artwork will normally be shipped out within up to 7-10 business days. SHIPPING Your paintings will be packed carefully for highest safety during transit. You will be notified and sent the tracking information when your order has shipped.

SPAIN & NEARBY COUNTRIES

Canvas paintings will be sent stretched (remaining on the wooden frame) - ready to hang. The art will ship inside a safely packed shipping box.

INTERNATIONAL FAR COUNTRIES

For overseas shipment, canvas paintings (larger than 1m) are carefully removed from the wooden stretcher bars and shipped rolled in a safe shipping tube (not including the stretcher bars). This method reduce the overseas shipping costs for the buyer significantly. Once the artwork arrives, the buyer can have the painting re-stretched easily at a local art framer. If you prefer to have a painting shipped remaining "stretched" on the stretcher bars (ready to hang), additional costs will apply. The Checkout function (during your online purchase) is already configured to provide you with both shipping options for your purchase ("Rolled" or "Stretched") for overseas counties where shipping stretched (in a shipping box) is an option at this time. If you did not see these options for your country during Checkout, you can contact me (via email at ana@anavillart.com) so I can assess the cost of the desired and feasible shipping method for you.

STRETCHING or FRAMING

(if canvas is sent detached from wooden stretcher bars and shipped rolled in tube)

You can easily have the canvas stretched (on wooden stretcher bars) at a local framing store in your area. The painting will come back to its original/flat state once stretched. This option is typically much less costly than paying for overseas shipping for a "stretched" canvas, specially for larger paintings. Alternatively (or additionally) some buyers like to place the canvas inside a frame, depending on their taste.

TAXES, DUTIES & CUSTOMS FEES

Spanish buyers are required by law to pay sales tax on their purchase. The tax amount is already included in the sale price. For international sales (outside Spain) any duties and customs fees that may occur in the receiving country are the responsibility of the buyer. Please contact your local customs authorities if you wish to inquire further about the rules in your country that pertain to importing original artwork from Spain.

DAMAGE or LOSS

You will be fully refunded in case of any loss or damage that occurs during shipment. Once the painting arrives inspect it carefully and in case there is any damage please take photos and contact me immediately via email at ana@anavillart.com

CUSTOMER SATISFACTION & RETURNS

Customer satisfaction is very important to me, therefore, if you are not fully happy with your purchase, please inform me within 3 days of delivery and you can send the artwork back. I will be glad to refund or exchange the full amount of the painting. Please note that buyers are responsible for the RETURN shipping costs if the reason for return is other than damage. The artwork must be returned in its original packaging and in the same condition when it was received. It is therefore important, to take care both when unpacking and repacking the artwork

PRESENTATION of ATWORK COLORS

Please note that color may vary slightly depending on your computer/device screen. If you are in doubt, please check the artwork on somebody else's computer or device as well before making the purchase. If you would like to see more photos of the artwork, feel free to reach out to me at ana@anavillart.com

USE & COPYRIGHT

Purchasing the art grants you the right to install and use the painting as décor both privately and corporately. The artwork may not be altered in any way. Reproductions cannot be made unless authorized by Ana Villar, "the Artist". The Artist holds copyright to the image of sold artwork and may use the image at will for prints, publication and the like.
Compartir / Enviar